Public Transit
Manage Fuel Distribution at Fleet Fueling Facilities

Manage Lube Bays

Automate Management of Inspection Bays
Manage Maintenance of Equipment and Vehicles: Work Orders, Recalls, Parts & Labor, Warranty Tracking, etc.

Track Buses and Passenger Count
Control Access to Facilities and Buildings
Why SM2?
A public transit operation is vastly different from standard private fueling facilities. Servicing of buses typically takes place in fueling lanes where multiple products need to be managed simultaneously. While the vehicle is being serviced, error-free vehicle data must be captured in order to tightly follow maintenance plans and corresponding trigger thresholds.
Coencorp's SM2 isn't just a sophisticated software platform. It uses dedicated hardware peripheral devices to provide a fully integrated solution. SM2 brings unparalleled management of fuel, maintenance and work orders, AVL and asset tracking, and security & access control.
One software to learn and one database to use with the highest level of automation to eliminate human data entry errors is what SM2 was designed to do.
SM2 Fuel Components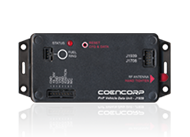 The little black box that says a lot! SM2 Fuel's Vehicle Data Unit is truly plug-and-play: no programming or configuration required. Once installed, the VDU automatically relays vehicle data such as engine hours, mileage, idle time, and engine fault codes. It automatically identifies the vehicle, physically guaranteeing that fuel is dispensed to authorized vehicles only.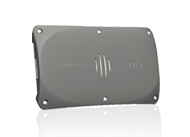 No need to tell SM2 Fuel which bus is there; the long-range reader automatically relays the bus ID to the system, which in turn automatically unlocks all compatible fluids. You have a guarantee that the authorized vehicle is physically in the fueling lane before any nozzle is unlocked.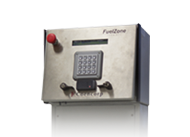 Fuel Island Terminal (FIT)
The SM2 Fuel Island Terminal is simple and inexpensive to install. It allows personnel to identify themselves and vehicles using either an alpha numeric keypad, or an RFID device such as proximity cards and tags.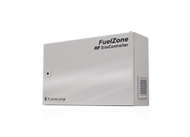 The SM2 Fuel SiteController is the central component of each site. It manages the fuel island terminal, receives fueling and vehicule data, sends that data to the central database, and keeps itself up to date with
SM2
Fuel

software; and it does all this in real time.
Call us Toll-Free or email us